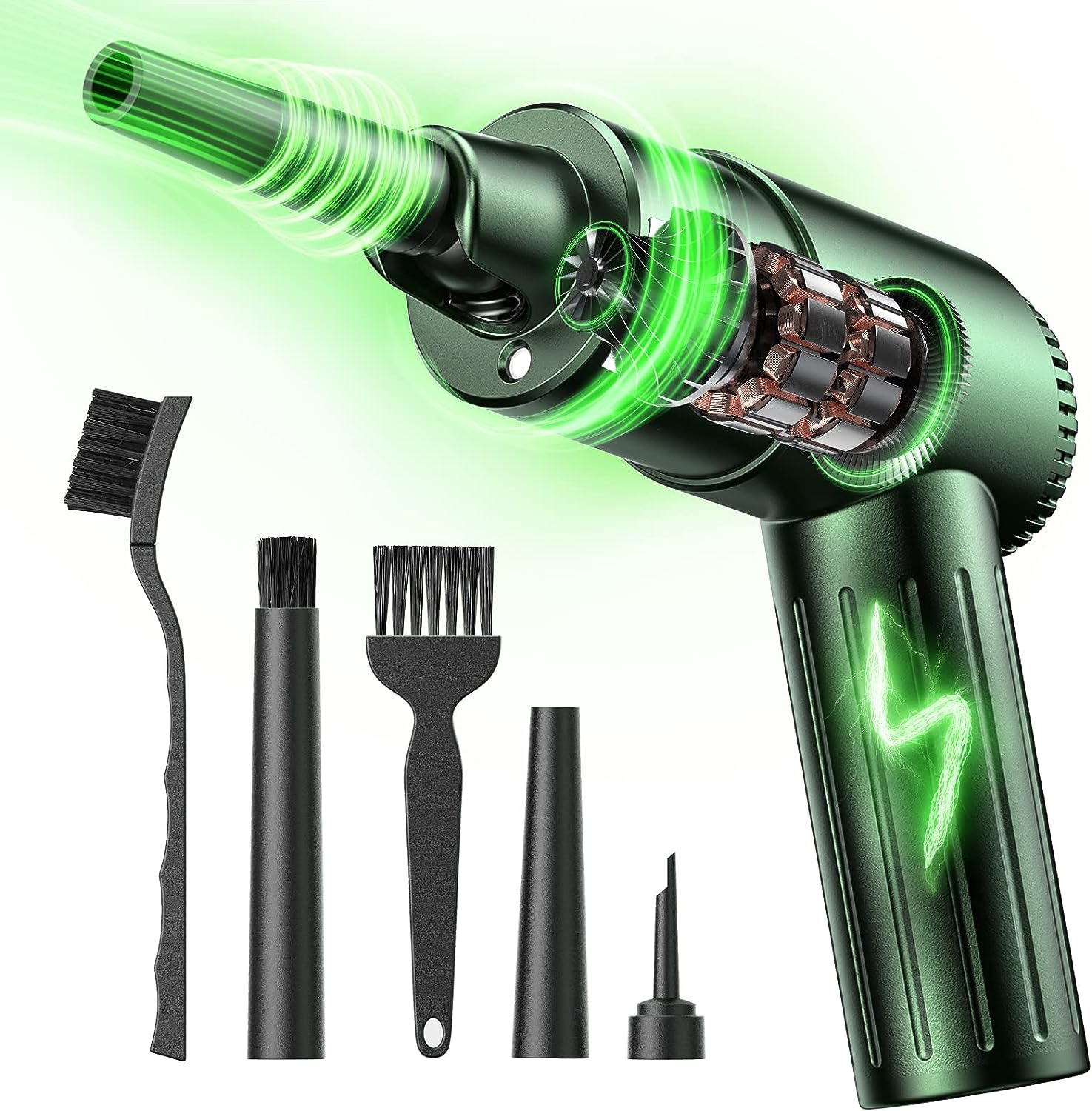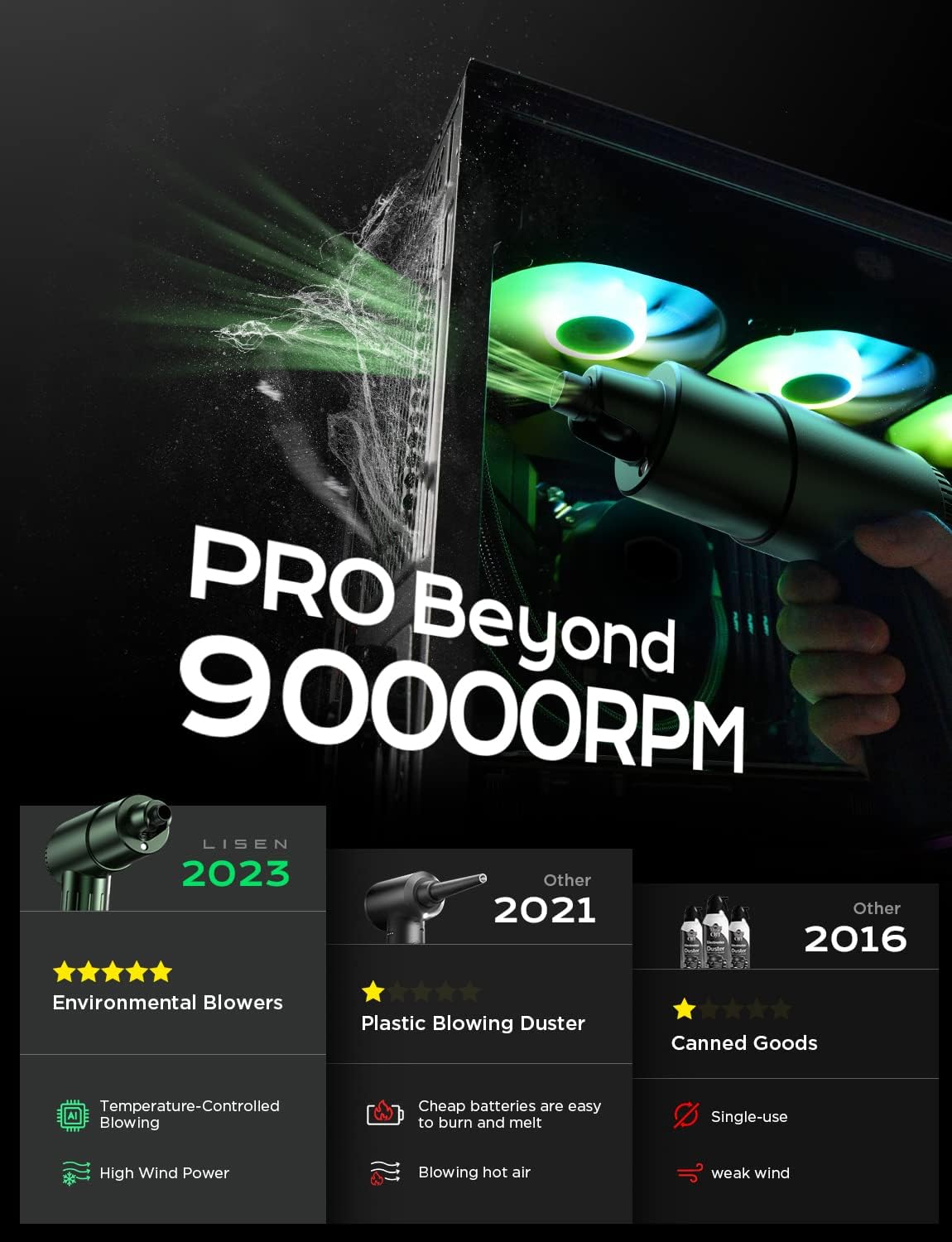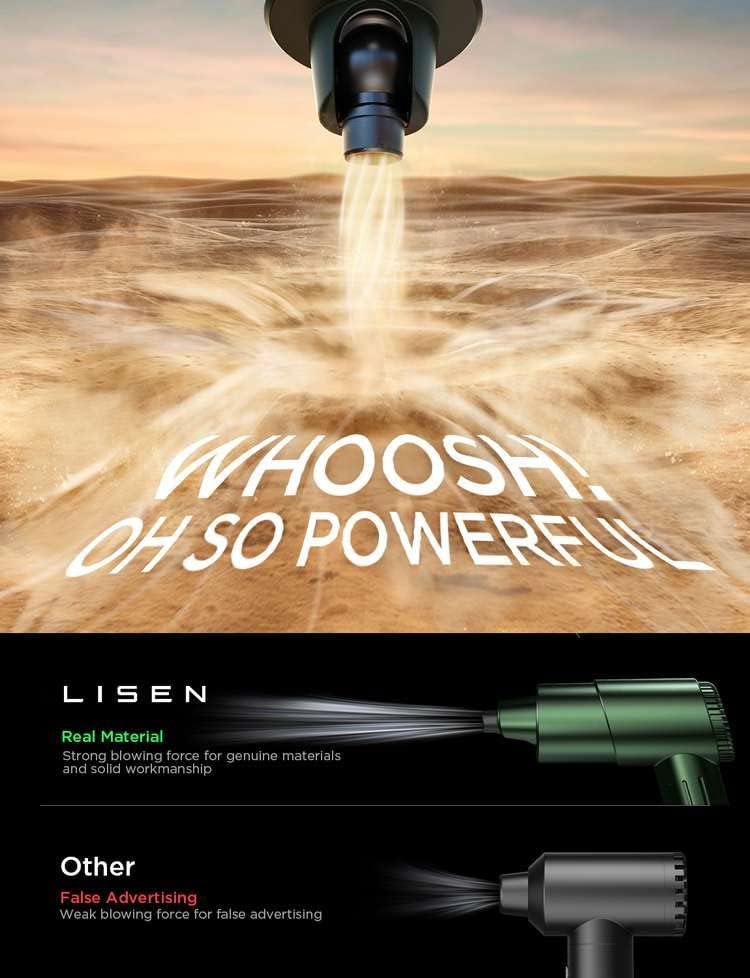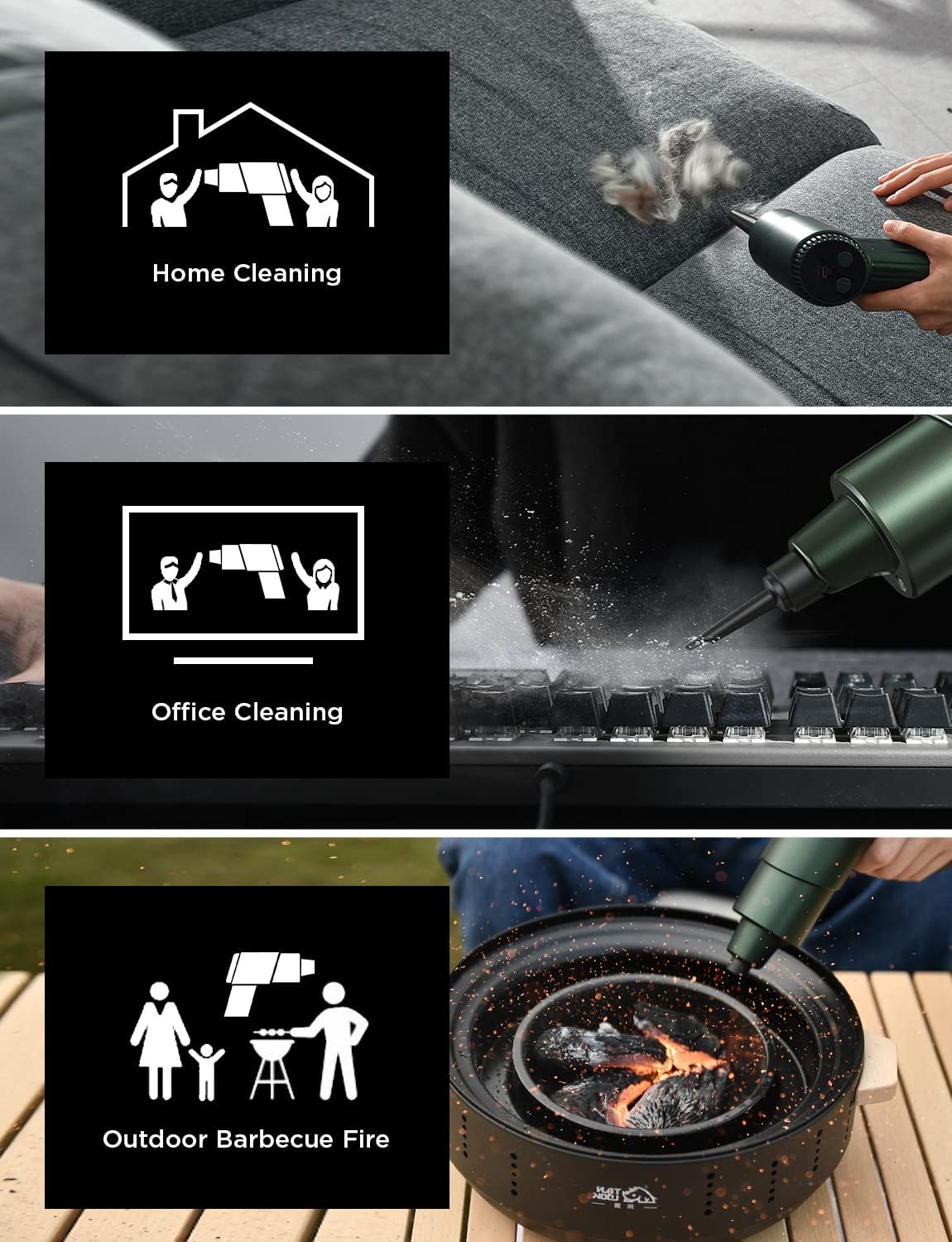 Lisen Electric Compressed Air Duster
Sale price

$79.99 USD
Regular price
(/)
[Powerful Dual Motor System] LISEN Air Duster features a powerful dual motor system that generates a high-speed airflow of up to 90000RPM, making it an incredibly effective tool for removing dust and debris from hard-to-reach areas. With this level of blowing speed, the air duster is capable of blasting away even the toughest dirt and grime, ensuring a thorough and efficient cleaning every time.

[Temperature Control] Equipped with a temperature control chip, the air duster is able to maintain a consistent performance even during prolonged use. This chip helps regulate the temperature of the device, preventing it from overheating and ensuring that it delivers consistent and reliable results with every use.

[Eco-Friendly Green Cleaning] As a green cleaning tool, the air duster is an environmentally friendly choice that helps reduce waste and minimize the use of harmful chemicals. By using the power of air to clean, it provides an effective and safe cleaning solution that is gentle on both the environment and the user.

[Versatile for Multiple Cleaning Applications] Whether you need to clean your computer keyboard, camera lens, or even your car interior, the air duster is a versatile tool that can handle multiple cleaning applications with ease. Its compact and lightweight design makes it easy to maneuver and use in a variety of settings, while its powerful blowing speed ensures that it can effectively remove dust and debris from even the tightest spaces.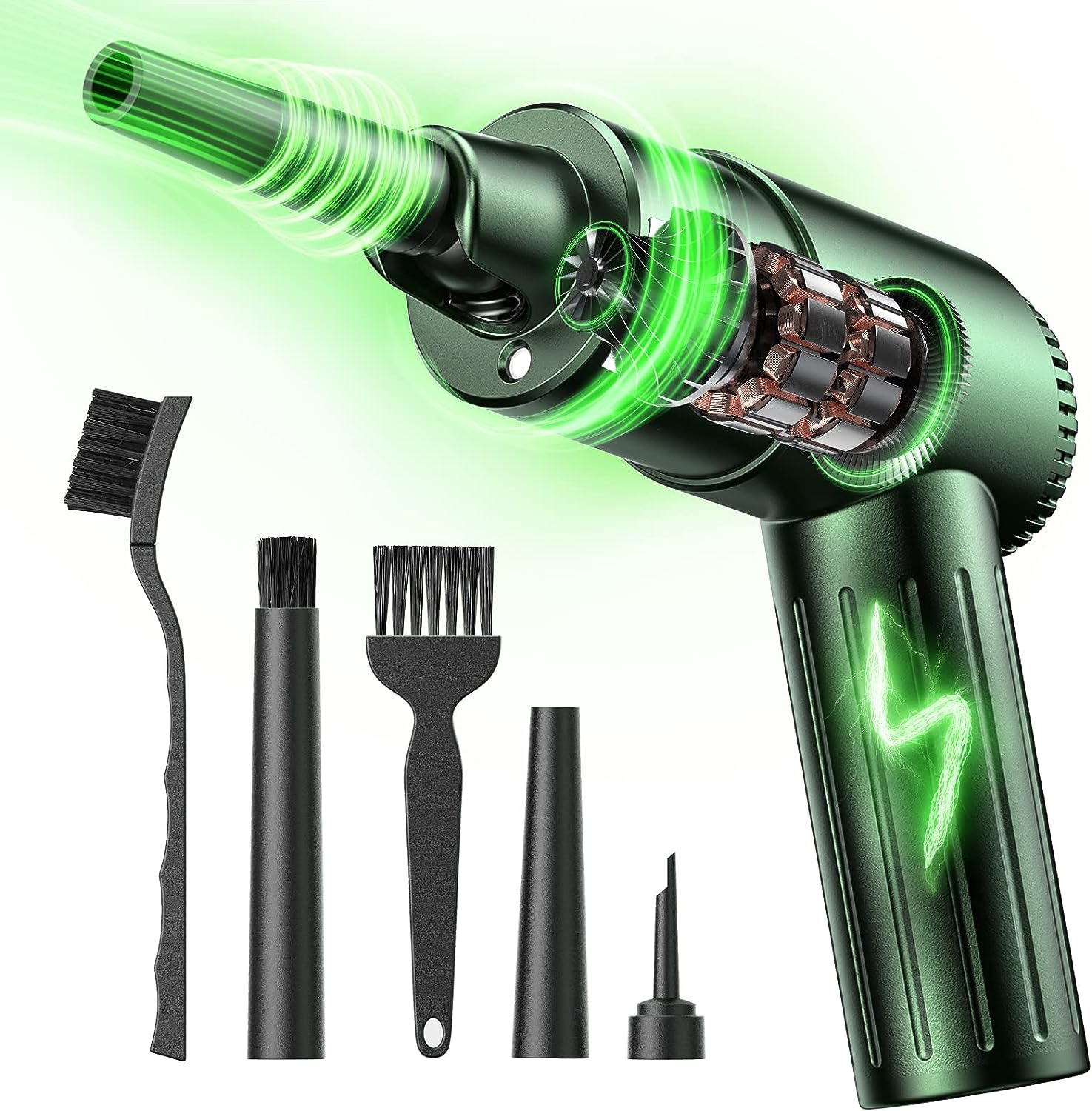 Lisen Electric Compressed Air Duster
Sale price

$79.99 USD
Regular price
Choose options