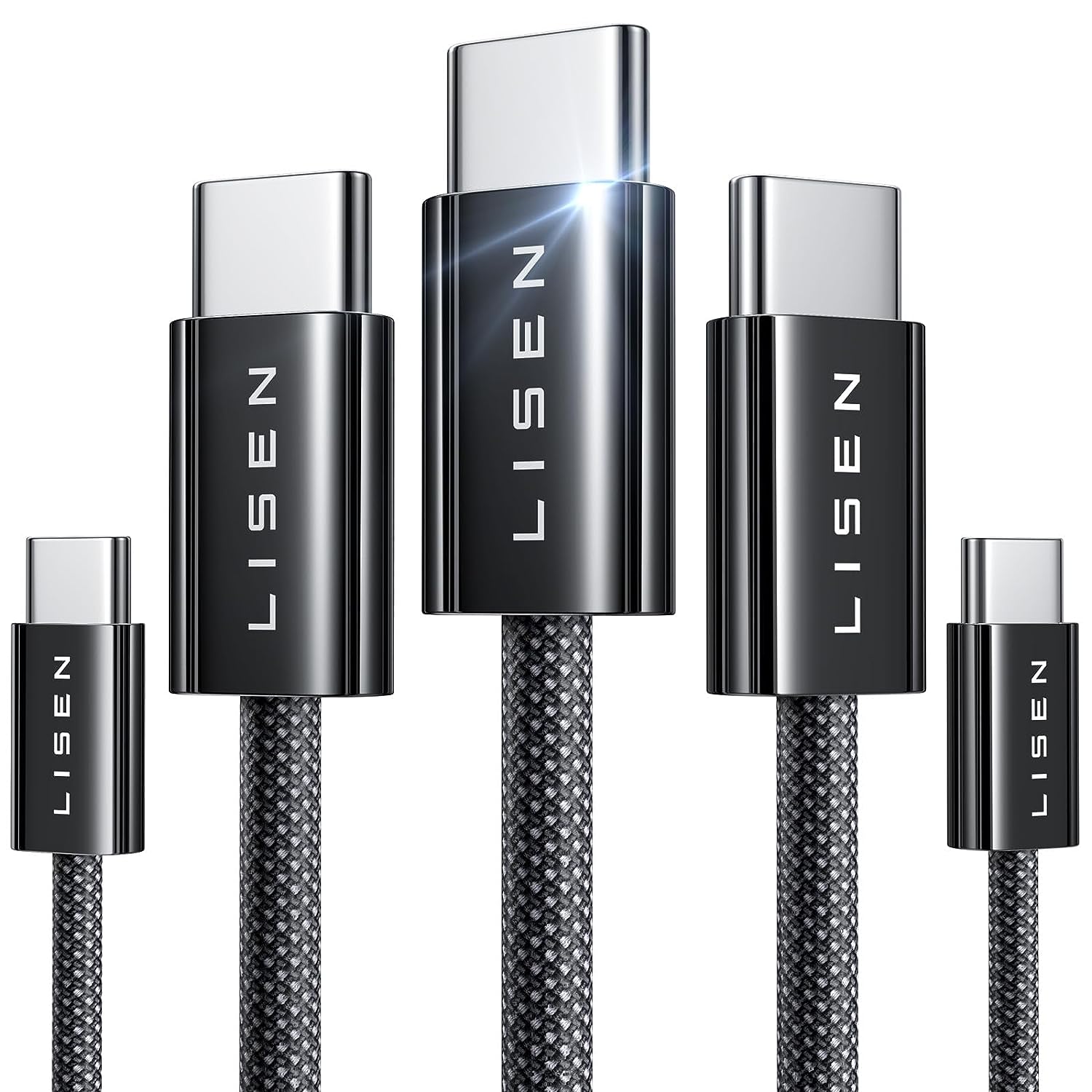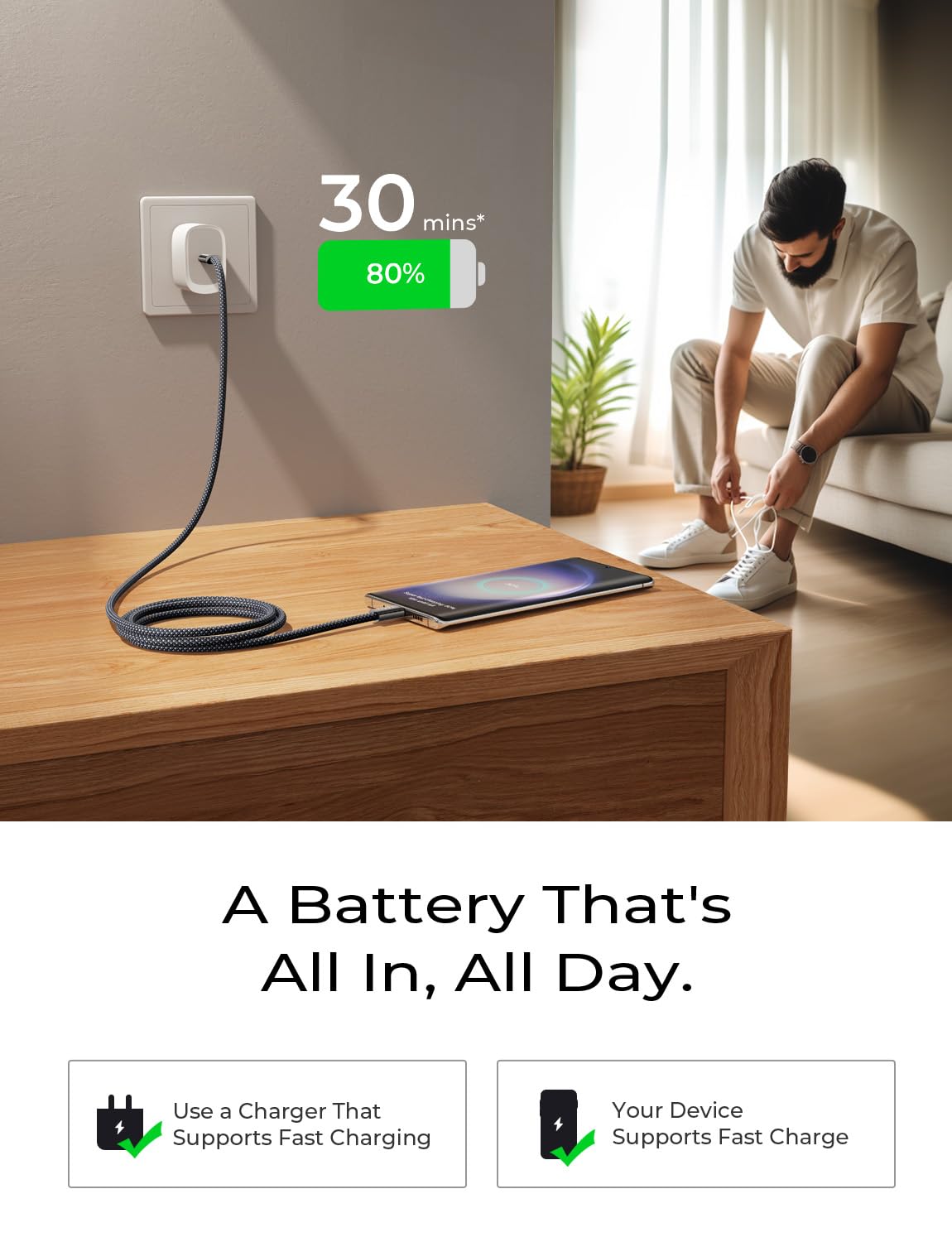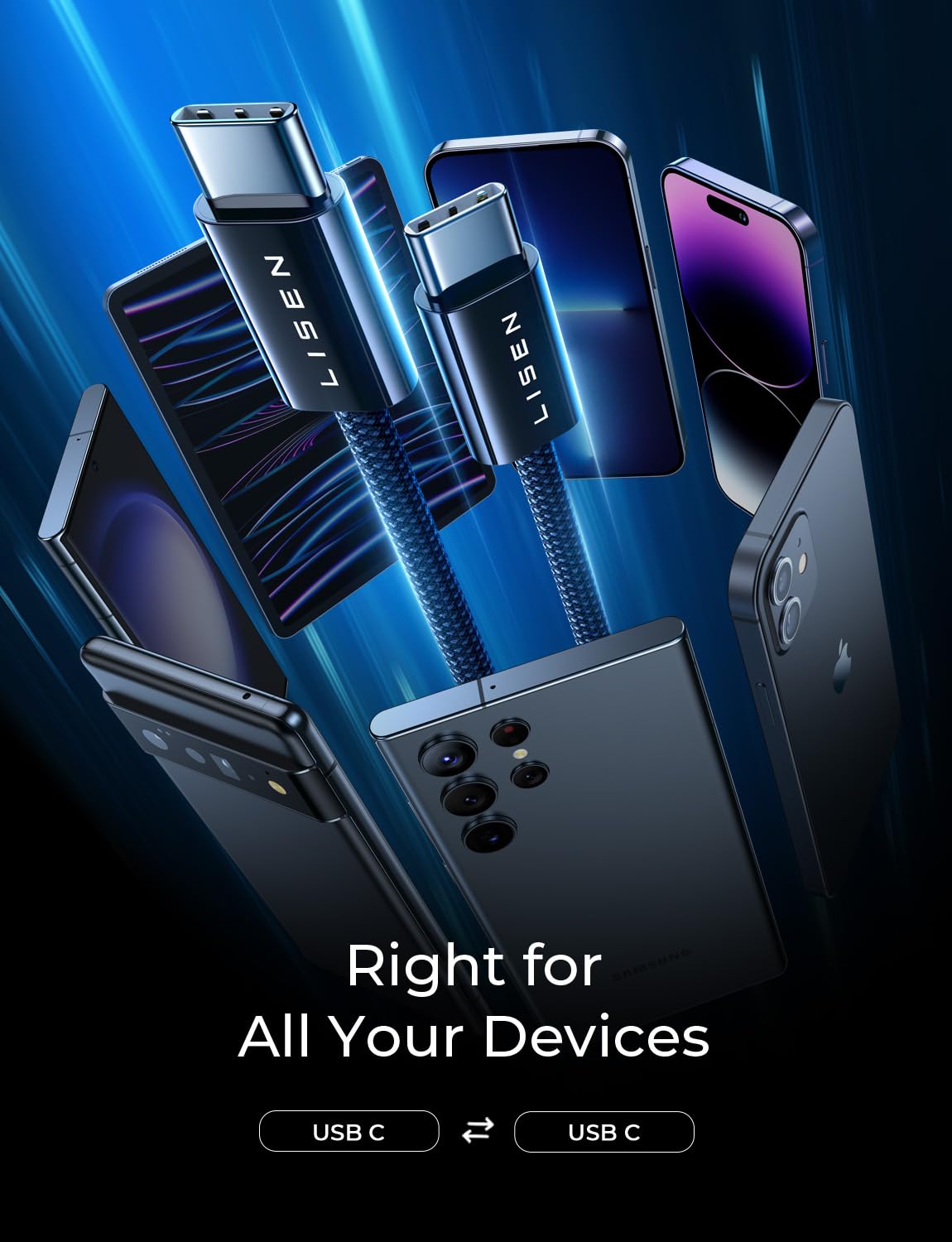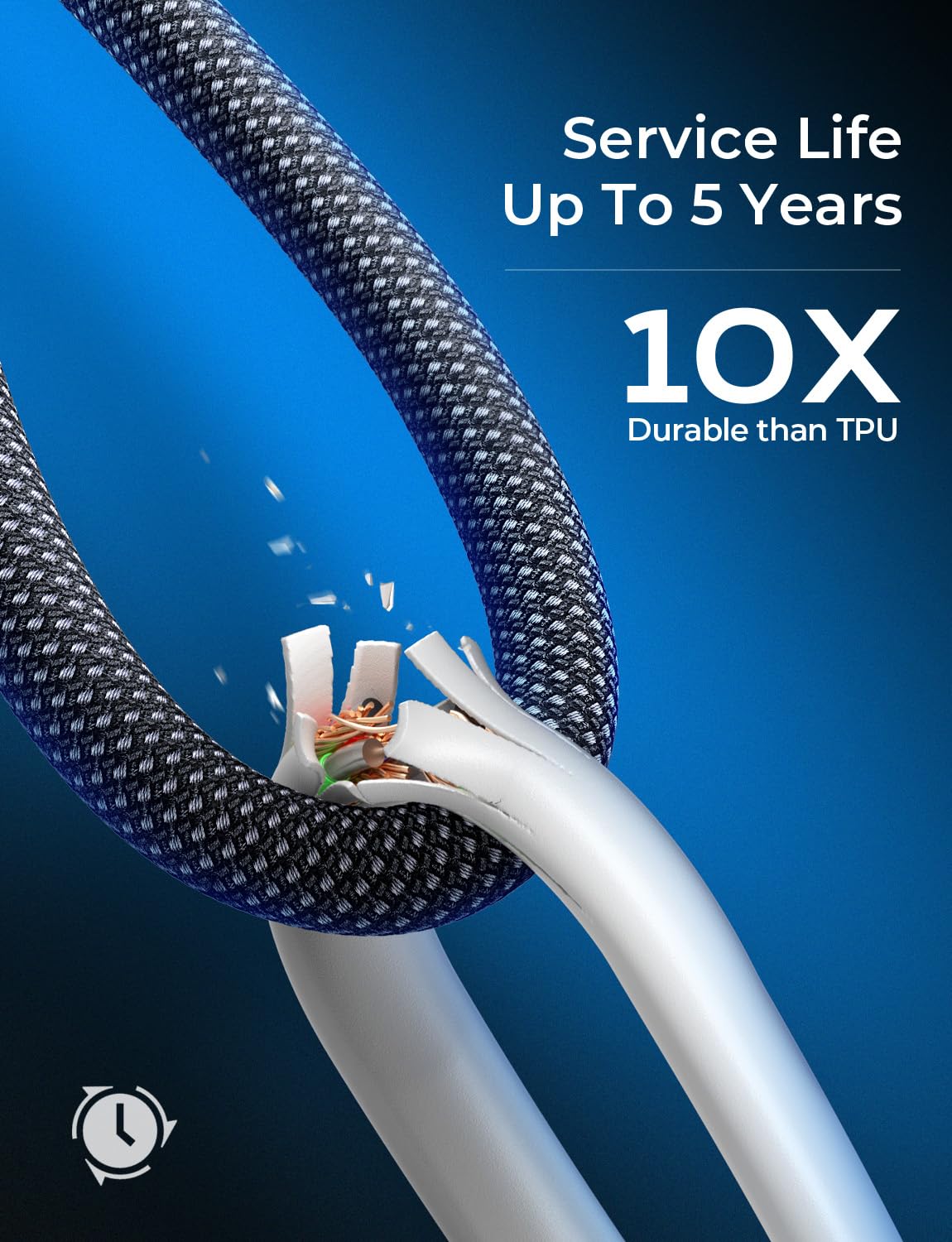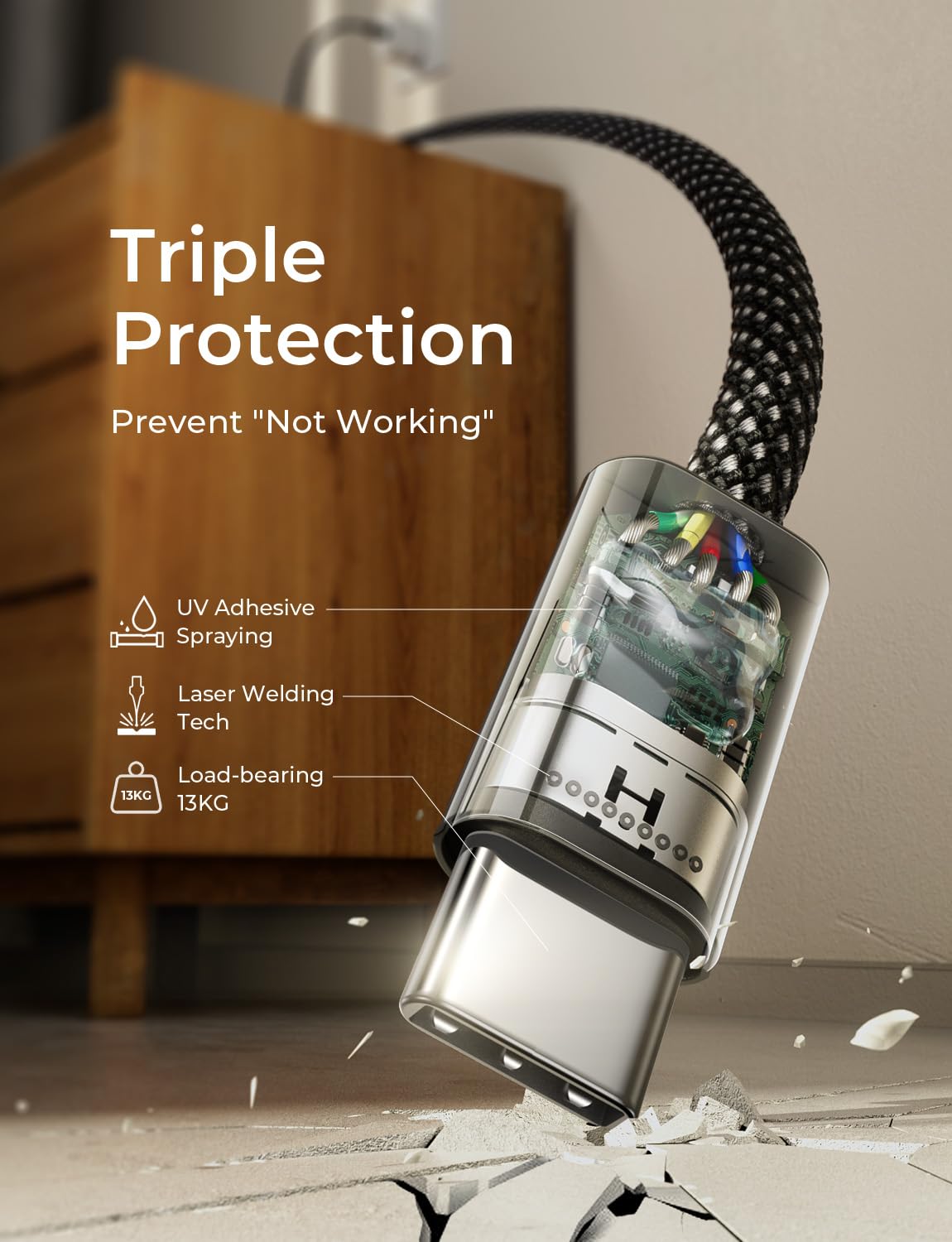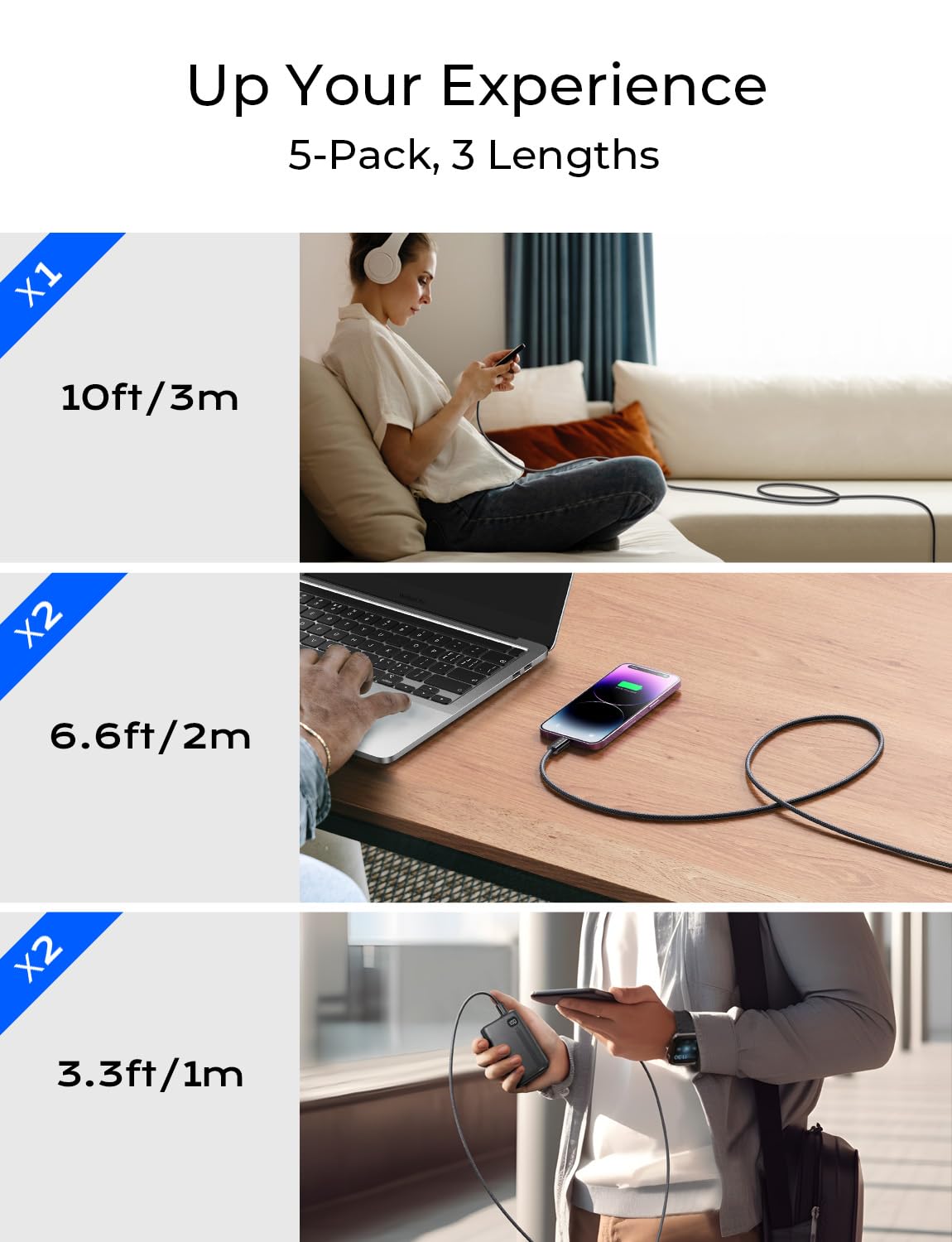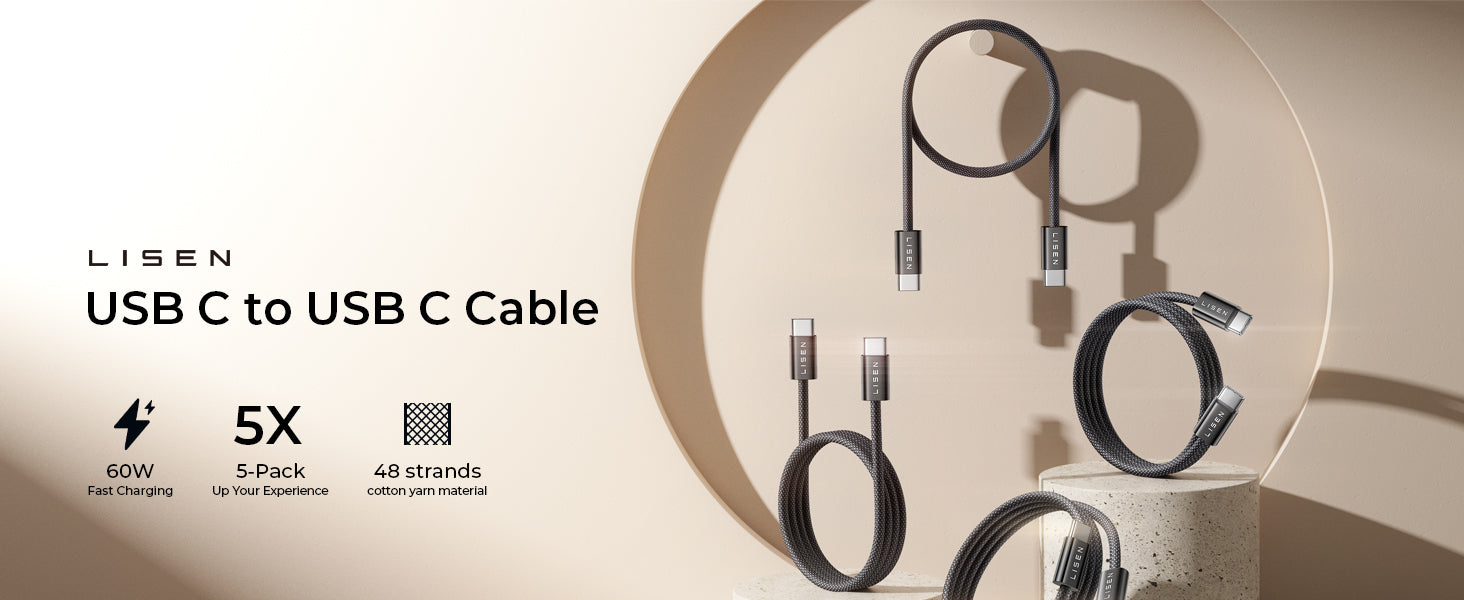 Lisen USB C to C Cable [60W, 5-Pack]
Sale price

$19.99 USD
Regular price
(/)
【Special Feature】Data Transfer, Tangle Free, 60W C Charger Cable Fast Charging, 5-Pack [3.3/3.3/6.6/6.6/10FT] usb c to usb c cable, 48-Strand Cotton Yarn Braid type c charging cable

【60W Turbo Fast Charging】This type c to type c cable support PD3.0/QC3.0/QC4.0 fast charging up to 60W Max (20V/3A) with USB-C Power Delivery adapters such as 30W/45W/60W. Which 2.2X faster than 3.1A version and charges USB C Phone from 0% to 80% within 35 minutes, iPad Pro 64% within 35 minutes, Macbook air 50% within 35 minutes, and data transfer speeds up to 480Mbps (1200 songs synced per minute) compatible with Samsung,Tablt,iPad Air Mini Pro,Macbook and More.

【Right for ALL Your Devices】This is the USB-C to USB-C cable Not the USB-C to USB-A cable, Compatible with virtually all USB-C devices including phones, tablets, and laptops. Such as Samsung Galaxy S23/S22/S21+/S21/S20/ S20+/ S20 Ultra/ Note 10, MacBook Air/Pro 13'', iPad Mini 6, iPad Pro 2021/2020/2018, iPad Air 2020 and more.

【Green Recyclable Materials】 The LISEN USB C Cable you rely on most are braided from 48 strands of recyclable cotton yarn material. This braiding design also helps to prevent tangling and damage from bending and twisting. Using recycled materials is one of the ways we can lower the carbon impact of our products, since these materials often have a lower carbon footprint than materials from primary sources.

【Triple Protection USB C Port】USB to USB C Cable has electronic safety certifications that comply with appropriate standards, it built-in laser welding technology, which ensure the metal part won't break. The copper core part is reinforced with UV glue to prevent the solder joints from falling off. The USB C port pass Load-bearing 13KG test which longer service life and will never break.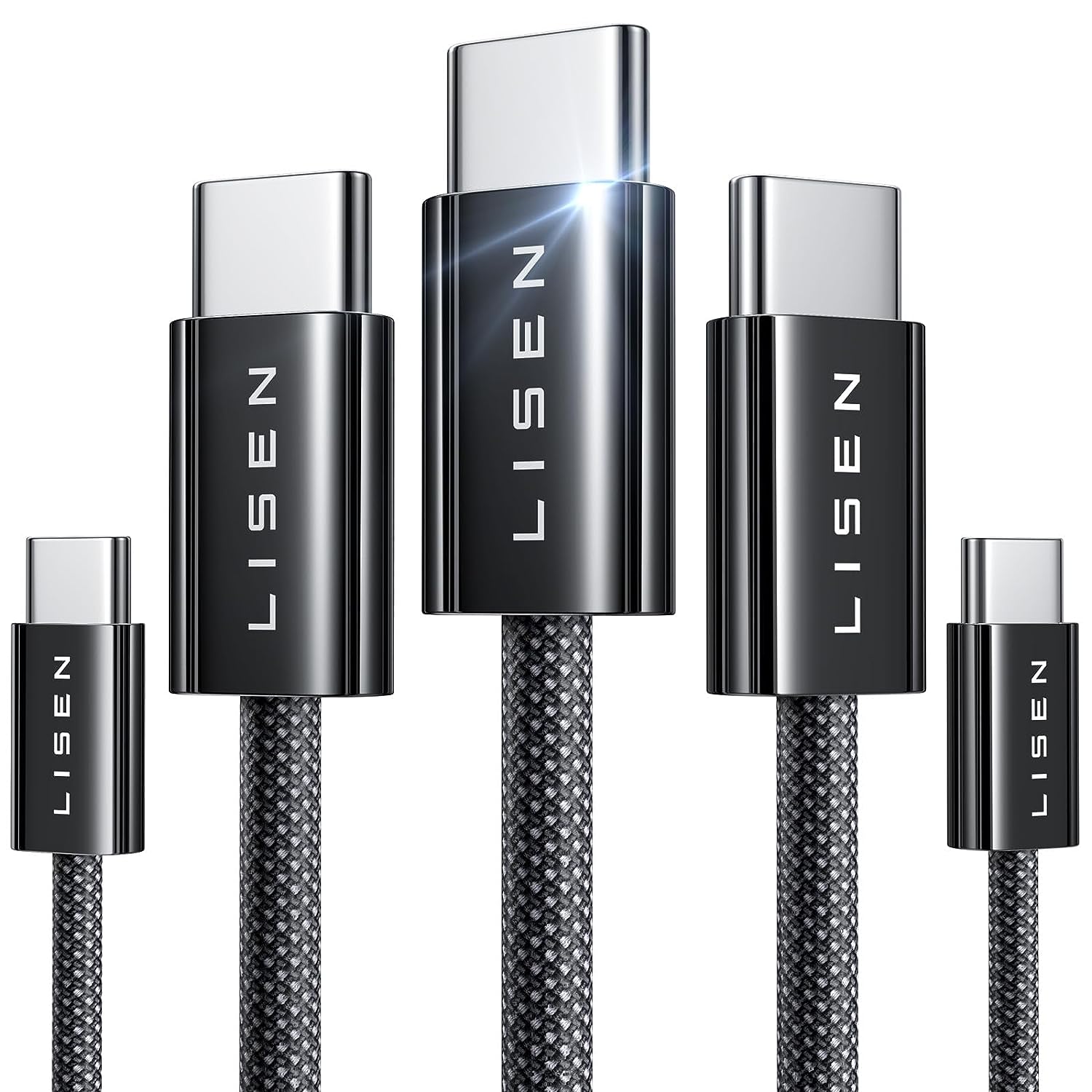 Lisen USB C to C Cable [60W, 5-Pack]
Sale price

$19.99 USD
Regular price
Choose options